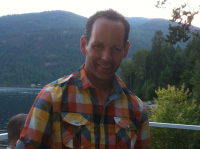 As a kid, I wanted to fit in, and my name didn't do that very well. Fortunately, I grew up. Now I'm happy to say, my name is Chad Sergeant. No need to salute, I've seen it all before.
I'm an award winning writer who loves writing a little bit of everything. Articles, presentations, event material, speeches, blog posts—you name it!
Check out some of my best writing here. Get in touch with me if you need advice or you're interested in hiring me for your next big project.
Expertise Whether it's a big presentation or some copy for the back of a brochure, I've written it, chucked it out, and rewritten it many times. It makes you wonder why I enjoy this, but I do!
Skills I can be serious or humorous. Light or heavy. Technical or general.
Location I live in Calgary. Look me up on Facebook or LinkedIn.